Annoying stumps gone in minutes!
As experienced Arborists we understand about your trees and palm root systems. That means, we can offer the best advice to help provide the right solution to your tree stump or root problem.  
Don't sit by while that unpleasant tree stump ruins the look of your property. Dead tree stumps are an annoying eyesore and a silent danger and to your garden, family or property.
Reasons for wanting to be rid of a stump:
Unsightly – many stumps leave your yard looking untidy and like a job was left unfinished.
Dangerous – stumps left in your yard or gardens can be unsafe for your family and guests and are particularly dangerous when children are playing.
A Home for White Ants (Termites) – White Ants love making their home in dead stumps. Attracting them to your yard is never a good idea and can literally cost you your home.
Interfering – old stumps can take up valuable space in your garden and are often sitting right where you want to establish a new plant or tree.
Damaging – old stumps or exposed roots regularly damage mowers, cars and other equipment.
A Liability – any of the above can cost you time, money and energy when you least expect it.
How we go about it:
Ensuring a safe job site – including checking for underground utilities like water, power and phone lines.
Providing a professional experience – including prompt service, great communication and well presented staff.
Delivering a quality solution – including state of the art equipment, well trained staff and a tidy finish.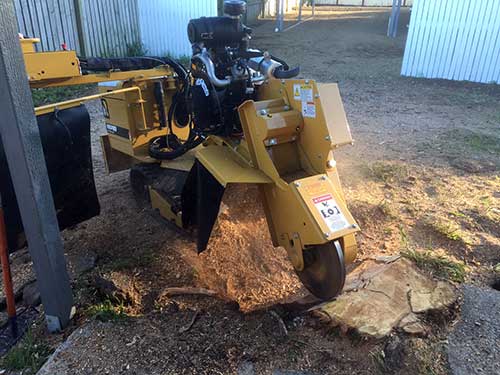 OUR STUMP GRINDER EQUIPMENT
Eden Trees is constantly assessing the most effective machinery to provide the best quality service. Our range of 3 stump grinders allows us to get into some of the most difficult spots and grind both small and large stumps. Our machines range from smaller walk-behind grinders to larger 40hp Hydraulic Grinders on tracks. We now have a portable handheld grinder for those tight, hard to reach spots.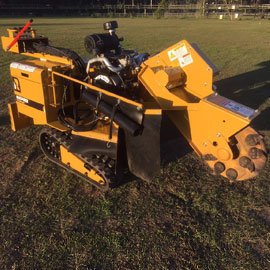 Our Rayco RG40 Stump Grinder has long been the reliable backyard stump grinder for professionals. Its 40hp engine power can take on large trees with maximum visibility while cutting.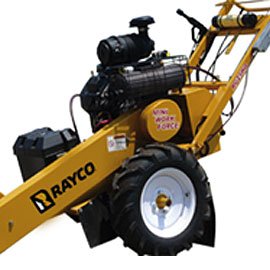 Our mid range grinder is ideal for those areas where access is a challenge for the RG40. Able to navigate over obstacles and difficult terrain, we will need a 780mm access point to get to your stump.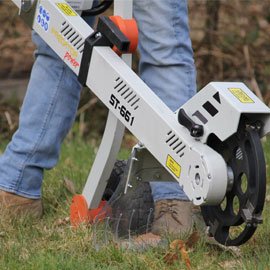 Light weight and compact our hand held stump grinder is for those smaller and delicate areas – like removing stumps from lawns and garden beds.
Obligation-free quotes
Contact us today for all you tree service requirements. We will be happy to conduct a free on-site inspection within 48 hours. Our obligation-free quotes include valuable tree advice, risk assessment and clearly marked photographs outlining the scope of work.
Tree Removal
Though we like to preserve trees, tree removal is a very important part of arboriculture.
Tree Maintenance
Proper maintenance of your trees gives your property the benefits of beautiful trees.
Stump Grinding
We understand trees and palm root systems. We give the best advice for the right solution.
Emergency Work
We are available for emergency tree work with a 24/7 emergency response unit.
Tree Reports
Trees are valuable assets. Tree maintenance maximizes benefits and minimizes risks.
Tree Planting
Our qualified arborists can assist with the selection of quality stock and planting of trees.