Expert tree maintenance to enhance your trees health, beauty and longevity.
Our Arborists understands tree biology, the science associated with tree health, tree structure, and branch development to best provide proper tree maintenance.
Reasons for Pruning:
Removal of rubbing branches
Removal of dead branches: Crown reduction works to reduce the size and weight of branches and also to encourage the flow of air and light within the canopy,
Remove any identifiable hazards
Our team of qualified arborists are here to care for your trees. Work carried out to meet Australian Standard 4373:2007 "Pruning of Amenity Trees" .
A high level of hygiene is maintained on our equipment to prevent the transmission of pests and diseases.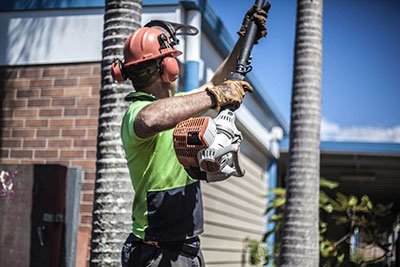 Obligation-free quotes
Contact us today for all you tree service requirements. We will be happy to conduct a free on-site inspection within 48 hours. Our obligation-free quotes include valuable tree advice, risk assessment and clearly marked photographs outlining the scope of work.
Tree Removal
Though we like to preserve trees, tree removal is a very important part of arboriculture.
Tree Maintenance
Proper maintenance of your trees gives your property the benefits of beautiful trees.
Stump Grinding
We understand trees and palm root systems. We give the best advice for the right solution.
Emergency Work
We are available for emergency tree work with a 24/7 emergency response unit.
Tree Reports
Trees are valuable assets. Tree maintenance maximizes benefits and minimizes risks.
Tree Planting
Our qualified arborists can assist with the selection of quality stock and planting of trees.