Our goal is to provide you with great advice about your trees!
Trees are valuable assets to any property and need to be maintained and managed to maximize their benefits and minimize their risks.
How can we help you:
Tree Condition Report
Tree Risk Assessment
Arboricultural Management Report
Pre-Purchase Report
Tree Valuation Report
Tree Health Care
Onsite Consultancy / Advice
Tree Protection Plans
Consulting Arborist Philip Hackett has been actively studying and working in various roles in the Arboriculture industry since 2012. As an active qualified member of Queensland Arboriculture Association, Phil regularly attends, training workshops and refresher courses.
Current Arboriculture qualifications:
AQF Level 5 Arborist
AQF Level 4 Trade Qualified Arborist
ISA Tree Risk Assessment Qualification
3 years experience as a Municipal Arborist
5 years experience as a Consulting Arborist
Overhead electrical Awareness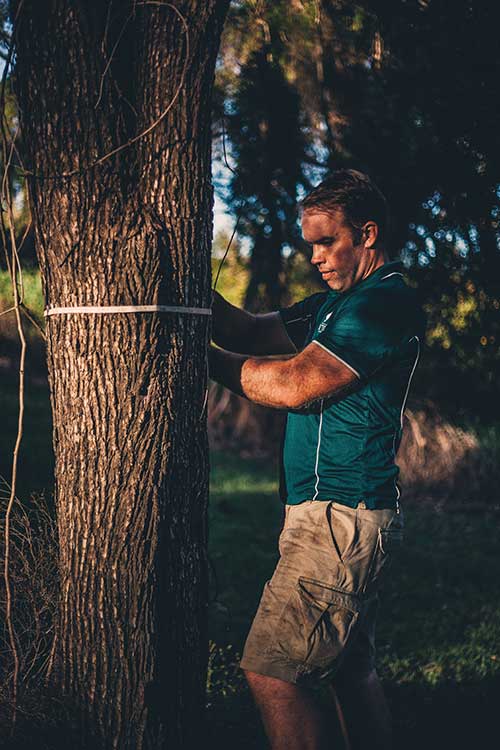 Obligation-free quotes
Contact us today for all you tree service requirements. We will be happy to conduct a free on-site inspection within 48 hours. Our obligation-free quotes include valuable tree advice, risk assessment and clearly marked photographs outlining the scope of work.
Tree Removal
Though we like to preserve trees, tree removal is a very important part of arboriculture.
Tree Maintenance
Proper maintenance of your trees gives your property the benefits of beautiful trees.
Stump Grinding
We understand trees and palm root systems. We give the best advice for the right solution.
Emergency Work
We are available for emergency tree work with a 24/7 emergency response unit.
Tree Reports
Trees are valuable assets. Tree maintenance maximizes benefits and minimizes risks.
Tree Planting
Our qualified arborists can assist with the selection of quality stock and planting of trees.