Your garden will love this!
Our partially composted mulch will greatly benefit your trees and plants, having been stock piled in windrows and turned periodically for a minimum of 3 months.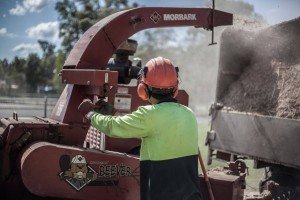 Some of the many benefits of applying our composted mulch are:
Increase to your soils aeration by reducing soil compaction.

Increase to the number of beneficial microorganisms in your garden.

Suppression of weeds.

Increase of water retention

A barrier around your trees and plants

Looks great!
Call today to order your load.
We deliver!